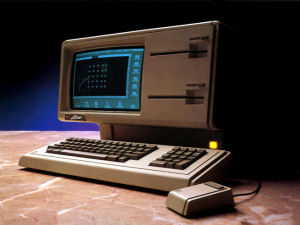 Who knows what the Lisa was? Show of hands? That's what I thought. I never saw one, but I heard about it. Lisa was the precursor to the Macintosh.
Apple released the Lisa in January of 1983 for $9,995, and the similar Macintosh was released a year later for $2,495.
How's that for an early-adopter tax? Brutal. This
article
is funny. Sort of.