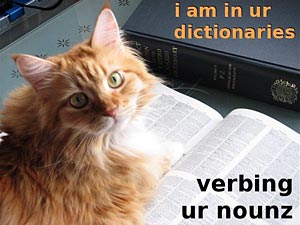 Yes that's right, ladeez and gentlamans, step right up and partake of the newest internet meme. Delightfully described as "I am in your X Ying your Z." Anybody who has been killed by a Zerg rush knows the feeling.

I am in ur blog posting ur secrets.
I am in ur Mordor dunking ur Ring.
I am in ur Cantina hiring ur scoundrel.
I am in ur apartment pissing ur rug.
I am in ur MC ganking ur Ragnaros.

I'm sure you can think of better ones. I am in ur comments fixing ur meme...