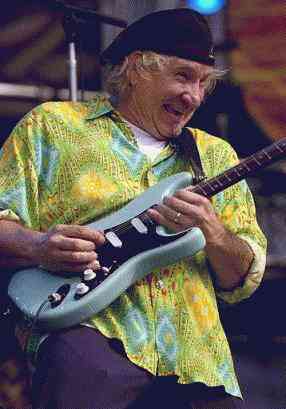 Probably because he ain't pretty and he acts like a doofus (check out the pic with the story), people forget that Joe Walsh is a terrific guitarist. His solo albums have some beautifully crafted songs. The article has some samples, if you want to install the Rhapsody music player. (Which was relatively painless, as these things go.) If you're a hip and cool guy like me, you've got these songs in your collection already. Another RS article calls Joe an Unsung Guitar God.
He was a favorite of guitar heroes like Eric Clapton, Jimmy Page and Pete Townshend (who once said, "I don't want to sound ridiculous, but [Walsh] is one of the guys I go nuts-rapturous about").
That's some classy references right there. Joe's not the fastest or the prettiest or the skinniest and he hasn't sold the most records, but he does quality work.